Sport
Football
Why Jose Mourinho's long history of falling out with star players suggests how the Paul Pogba saga will end
We have been here before. Mourinho's jobs have been so relatively short and have so often seen the same storylines played out, time and time again
Miguel Delaney Chief Football Writer
@MiguelDelaney
Click to follow
The Independent Sport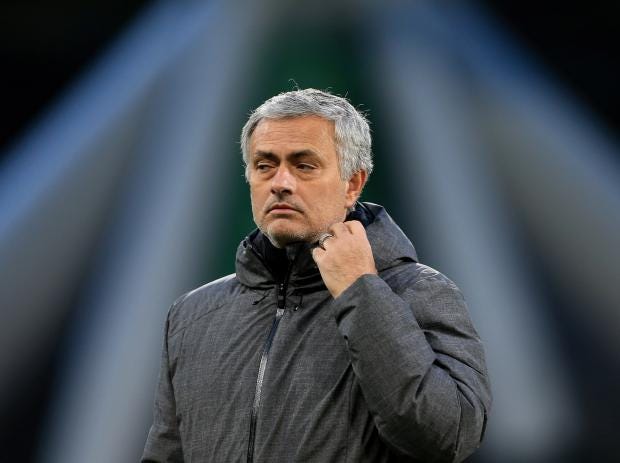 "There's no story," Jose Mourinho assertively restated after once more leaving one of his star players out of the starting line-up for a big game, but this was not Paul Pogba. This was back in 2012-13, when the Portuguese finally brought three years of differences with Iker Casillas to a definitive conclusion, and left the Real Madrid legend out of the Copa Del Rey final.
"As the coach, it's legitimate for me to say, 'I like Diego Lopez'," Mourinho is quoted as stating in Diego Torres' book 'The Special One'. "And with me in charge, while I'm coach of Madrid, Diego Lopez will play. There's no story."
Except, there very much was a story, one that came to characterise his time at Real Madrid and that some at the top level of the game feel continues to condition this more caveated second stage of Mourinho's career. He had fallen out with one of his big-name players, and that did not perpetuate his sensational initial rise as a manager, but instead left this lingering feeling of dissatisfaction.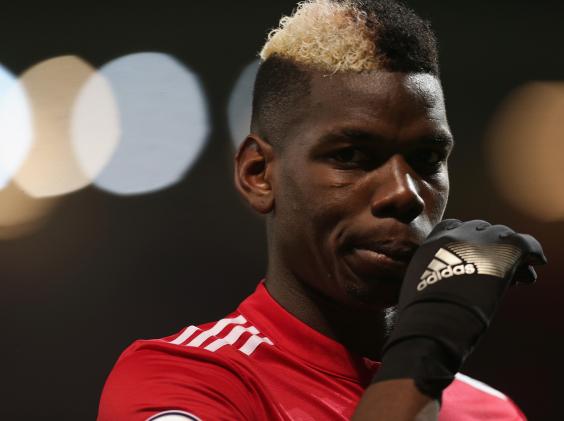 Paul Pogba is not the first to fall out with Mourinho (Getty)
No one is saying that Mourinho's relationship with Pogba is anything like at the level it was with Casillas, and the reasons for the fall-out with the Spaniard were much more rancorous, but there are fundamental similarities.
One is the repeated attempt to downplay it and dismiss its relevance, as he did after being asked about it before Manchester United's Champions League match with Sevilla – and that despite so willingly talking about it the previous Friday – only for the Portuguese's very handling of it to inevitably stoke even more intense discussion.
Mourinho did not just drop Pogba, after all. He left him out for a player of much lesser profile, as well as an Ander Herrera who may not have been fully fit, while finally increasing the numbers in midfield to a three.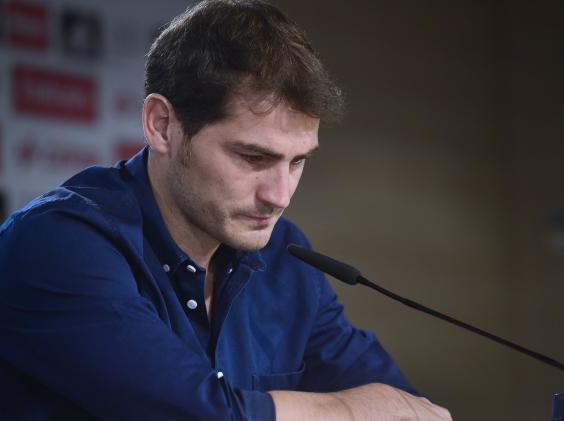 Iker Casillas was jettisoned out after arguing with the manager (Getty)
The latter is the one thing Pogba is said to have wanted, and what sources maintain is the entire issue that started this problem. There was also the way Mourinho so conspicuously mentioned the player not feeling 100%, something that has irritated him with others in the past given how he desires "warriors", and that itself recalls some of the rigours of Chelsea 2015-16.
It is as if he is doubling down on the "provocation".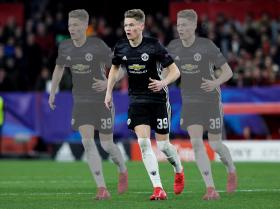 Attempting to figure out the paradox of Scott McTominay
For United's Scott McTominay, meanwhile, read Antonio Adan or Lopez with Casillas, or even Raphael Varane for Pepe. This is also just how the Mourinho playbook reads.
To be fair on McTominay, United sources would maintain he is much more of a Varane in that regard than a dispensable reserve like Adan. Mourinho is genuinely a big fan of the player, as was Sir Alex Ferguson before him. These are perspectives that just can't be dismissed.
And, as with so much in a career played out in the media as much as Mourinho's, much of this really comes down to perspective.
Mourinho's jobs have been so relatively short and have so often seen the same storylines played out, that it is sometimes difficult not to draw comparisons with current events and moments of the past. There could almost be a Mourinho barometer noting dates that mark key developments, with the two Champions Leagues at Porto and Inter at one end and the 2015 collapse at Chelsea at the other.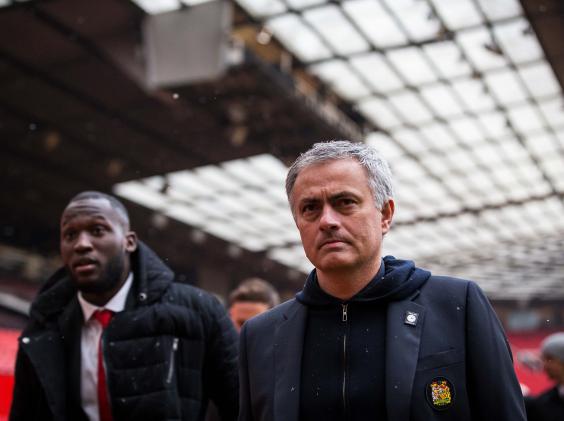 Mourinho's jobs tend not to last for too long (Getty)
For his detractors, problems like this with Pogba would be close to the latter, and seem to represent one reason the mood around his teams can so swing. They see it as just another example of Mourinho's almost self-defeating need for ultimate personal victory. It was put in the Torres book as a "selection-process based on a dark code of loyalty even when it was to the detriment of the functioning of the team".
It should also be noted that, for all Mourinho has dismissed that book, some at Chelsea read it and were struck by how many stories and anecdotes were so familiar.
Others at Chelsea — and Porto and Inter – say that's the wrong way of looking at it. They maintain this is still just his method of "confrontational leadership". It is an approach that Mourinho has embarked upon impassioned discussions about, pointing to its psychological and scientific basis.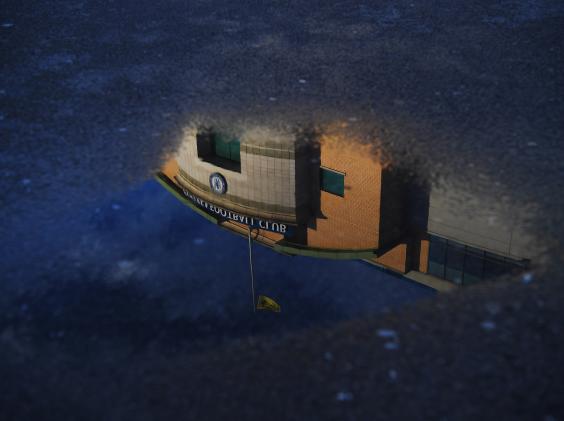 'The Special One' book struck a chord at Stamford Bridge (Getty)
"Oh my god," he once declared. "You'd have to go to university to make a speech about it. 'Confrontational leadership', is basically when you are ready to provoke your players, to try to create some conflict with the intention to bring out the best from them. "
There's also the fact that it for a long time did bring the best out of them. Mourinho did what he did with Pogba with Joe Cole, Ricardo Carvalho, Mario Balotelli and so many others and no one could find any fault because you couldn't see them for the glare of the huge major trophies. Any questions had the best possible responses.
The problem is that the trophies stopped becoming so prolific after 2010, so it was easier to see these issues, and wonder whether they were connected. Maybe this the flipside of that confrontational leadership, when there was always going to come more resistance, especially when this is a different side of his career in a different era when fewer major trophies have been won.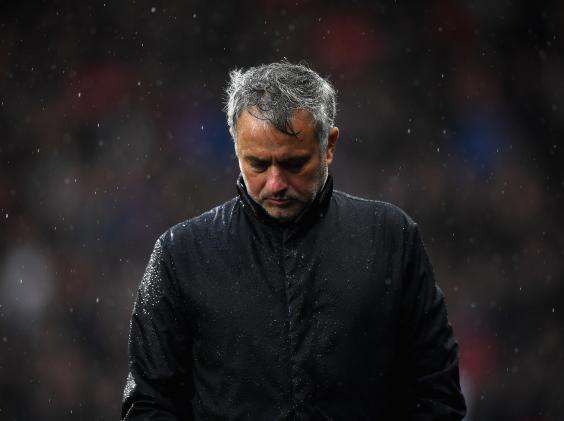 Mourinho subscribes to the theory of 'confrontational leadership' (Getty)
There have of course been many theses written about why the Portuguese hasn't been as effective since that summer of 2010, when he went to Real, and they don't need to be repeated again.
A Casillas situation with Pogba, however, also does not need repeating.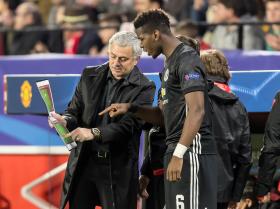 Mourinho angrily defends his decision to drop Pogba for Sevilla draw
United are just not in the same position of strength as Real were then, but there's so much more to it than that.
Real president Florentino Perez was willing to go against the then-30-year-old Casillas – and actually sold him to Porto the very next year – in a way that United are not with Pogba.
"They have too much riding on players like that," one source said, "with so much marketing and commercial revenue built around him."
On the other side, while Sports Illustrated reported that Pogba's representatives have been starting to sound out potential buyers, the Independent understands that no big clubs are currently interested. Not at those prices.
At this moment in time, Pogba lacks suitors (Getty)
The player is here to stay, so is this problem also here to stay?
It could well be that Pogba responds in the way that Mourinho intends, even if there do appear to be some fundamental tactical differences.
There's also the fundamental football truth that a win in this case one that Pogba has starred in – can make any issue go away.
It's just that on Wednesday night it got worse, when it needed to get better. How it continues will dictate whether this is another big story, or none at all.
More about:
Premier League
Champions League
Manchester United
Real Madrid
Chelsea
Porto
Jose Mourinho
Paul Pogba
Iker Casillas
Reuse content

Independent Football Newsletter
Email address Please enter an email address Email address is invalid Email cannot be used. Try another
or register with your social account
I would like to receive news and stats from the Premier League, every weekday by email Continue
Already have an account? Log in
Comments
bet365 sports betting promotions. More info ...